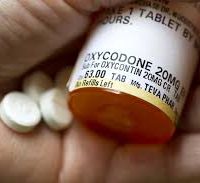 (Martinsville, Va.) — A new study says the city of Martinsville has the highest number of opioid prescriptions in the country.
The findings are contained in a report issued Friday by the Centers for Disease Control.
The report comes after Martinsville Memorial Hospital announced a 40 percent jump in the number of emergency room visits due to opioid overdoses over the past year.
21 of those overdoses from prescription pills were reported in January alone.
A task force was created in Martinsville earlier this year to fight addiction problems and police and emergency responders say the ranking comes as no surprise.