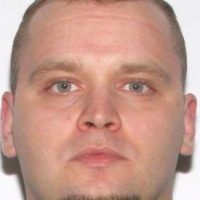 (Mecklenburg County, Va.) – The week-long search for William Jason Roberts has ended with his arrest in Mecklenburg County.
Roberts turned himself in without incident, and is being held in the Meherrin River Regional Jail.
Roberts was the object of a massive manhunt after he abandoned a stolen truck near the Mecklenburg County border late Wednesday night. Roberts, who grew up in South Hill, had been sought since August 1, after a woman was assaulted and left in a coma in Aurora, Colorado. Authorities say he returned to Virginia in a stolen pickup truck.