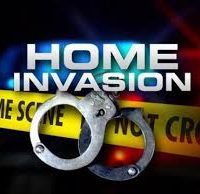 (Reidsville, N.C.) — Rockingham County Sheriff's investigators say two men broke a window to gain entry to an elderly woman's home in Reidsville. It happened at around  midnight Tuesday.
87-year-old Lorene Stallings said she was getting ready for bed when she heard  the sound of breaking glass. Stallings went to investigate and found two men inside her home. She screamed and the pair fled out the back door, but not before stealing her pocketbook.
Stallings was uninjured. She told police both intruders had something covering their faces.
Anyone with information on the home invasion is asked to call the Rockingham County Sheriff's Office at 336-634-3232.