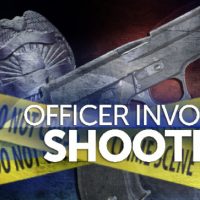 (Henry County, Va.) – Virginia State Police have identified the man who was shot and killed in an exchange of gunfire with sheriff's deputies as 24-year-old Johnnie D. Carter of Henry County.
Deputies responded early Tuesday morning to a home on Philpott Drive in Bassett, where a man was attempting to force his way inside. Police say Carter began firing shots into the house. When deputies arrived, Carter opened fire on their vehicles. A deputy returned fire, striking Carter. He was transported to SOVAH Health in Martinsville where he died.
No residents or sheriff's deputies were injured.