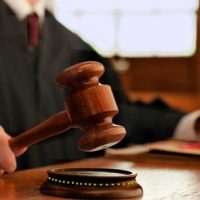 (Chatham, Va.) – A Dry Fork teen has been sentenced to 31 years in prison for the murder of his mother and for attempting to burn down their home.
According to the Danville Register and Bee, 17-year-old Jacob Gene Tharpe was sentenced to 28 years for the murder of his mother, Bernadette Marie Nesbitt, on Dec. 21, 2016. He received an additional three years and four months for arson.
The medical examiner determined Nesbitt was stabbed more than 70 times.
Tharpe was convicted by a Chatham jury after confessing to the crime on the witness stand during his trial last December.
Family members called for leniency Monday but Judge Stacey Moreau said there was no evidence that the teen was delusional.