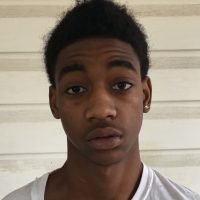 (Danville, Va.) — A 17-year-old is being sought by Danville Police in connection with a homicide that happened last year.
Rayshawn Wa-heim Bennett is charged with conspiracy to commit first-degree murder, attempted first-degree murder, and use of a firearm in the commission of a felony. The charges stem from an incident that happened in 2017.
Additional information about the offense is not being released at this time.
Danville Police say Bennett is currently at large and should be considered armed and dangerous.
Anyone with information on Bennett's whereabouts is asked to call 911, or Danville Crime Stoppers at (434) 799-6508.