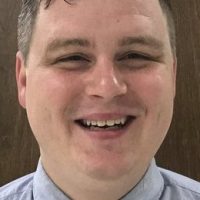 (Danville, Va.) – A man who has worked with students in Danville for the past six years has been named as the new band director for George Washington High School.
Cody Kesling succeeds Reginald Purvis, who is retiring after more than 30 years at GWHS.
Kesling is a Pulaski County native and graduated from Radford University in 2012. He started teaching music for Danville Public Schools at Forest Hills Elementary School in August 2012.
Kesling received his Master's degree in 2017 from the University of North Carolina at Greensboro.