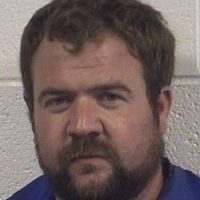 (Reidsville, N.C.) – A Virginia man is behind bars in North Carolina after police say he pulled a shotgun and tried to abduct his mother.
33-year-old Gavin Anthony Davis of Stuart is charged with second-degree kidnapping, breaking and entering, assault by pointing a gun and injury to real property.
The Rockingham County Sheriff's Office reports that Davis arrived at his mother's home on O'Bryant Road in Reidsville about 6:30 Tuesday morning. Investigators say that after he threw a rock at a window, his mother opened the door and he pointed a shotgun at her. Davis then tried to force his mother into his car.
When Davis walked out of the home, his mother closed and locked the door and called 911.
Davis is being held at the Rockingham County Detention Center on $100,000 bail and is scheduled to appear in court on July 31.