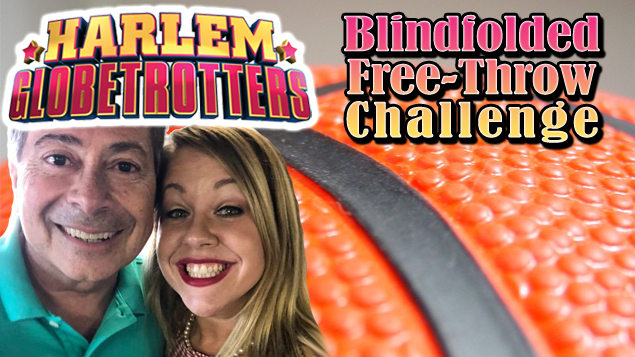 Harlem Globetrotters
Grant Center – Averett University
November 2, 2018 7pm (Doors open at 6pm)
The Original Harlem Globetrotters are on the road for their action packed tour! A star-studded roster will have fans on the edge of their seats to witness the ball handling wizardry, basketball artistry and one-of-a-kind family entertainment that thrills fans of all ages. Join Globetrotter stars after the game where they will stay for an autograph, photograph and high five session for fans (subject to availability).
They're letting us take over during the Halftime Show with a game of Blindfolded Free-Throw! Alex and Ginyah will each be blindfolded and have 60 seconds to shoot from the free-throw line.  Whoever gets the most, gets bragging rights while the other…has to endure trash talk and maybe even an embarrassing task!
Click HERE to purchase your tickets!