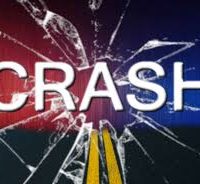 (Franklin County, Va.) — Two people died in a two-vehicle collision in Franklin County.
The accident happened about 3:45 Monday afternoon at the intersection of Hardy Road and Booker T. Washington Highway/Route 122.
Virginia State Police Trooper R.C. Amos said a 2002 Volkswagen Jetta was headed east on Hardy Road. As the Jetta was attempting to make a left turn onto Booker T. Washington Highway, it pulled into the path of a southbound 2006 Toyota pickup truck. The pickup was unable to avoid the Jetta and struck it in the side.
There were four occupants in the Jetta. The driver, Brittany N. Henritze, 25, of Roanoke, and a backseat passenger, David F. Nash II, 32, of Vinton, died at the scene. The front-seat passenger – an adult female – and her 3-year-old daughter were transported to Roanoke Memorial Hospital for treatment of serious, but non-life threatening, injuries. The driver and two adult passengers were wearing seat belts. The 3-year-old was not in a child safety seat.
The driver of the Toyota pickup, a 28-year-old man from Rocky Mount, Va., was wearing a seat belt and was treated at the scene for minor injuries.
The crash remains under investigation.