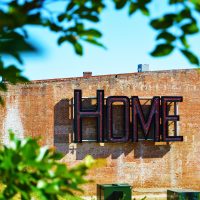 (Danville, Va.) — 123 South Union, LLC today announced plans to redevelop the former Knights of Pythias (117-119 South Union Street) and Register & Bee buildings (123 South Union Street) into a luxury hospitality concept. Once completed, the two properties will be converted into approximately 42 boutique, limited-service suites.
Roanoke developer, Ed Walker, acquired the two properties in 2018 with plans to begin development in the first quarter of 2019. Branded as The Honey Bee, this project not only pays homage to the former use of the property, but will also highlight the region through its room décor.
"The rooms at the Honey Bee will be beautiful, well-appointed, affordable, and will celebrate the best parts of Danville," said Walker. "In my frequent visits to the community, it became obvious that the River District — as well as other appealing historic districts — needed hospitality options."
Mayor Alonzo Jones agreed that local residents and local businesses have frequently requested a hospitality option in the district. Many noting that friends and family prefer to stay in a boutique concept.
This project will bring an additional $6.2 million of investment to the River District and is the first to make use of the new Special Projects Loan Fund. This program was established to help provide short-term financing through the Industrial Development Authority (IDA) to spur the development of catalyst or high impact projects. The IDA approved a $3 million loan for this project at its January meeting.