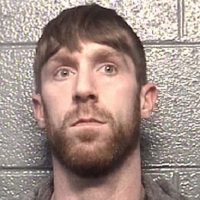 (Danville, Va.) — Danville Police arrested Matthew Dustin Moore early Saturday morning in the 1300 block of Piney Forest Road.
The 30-year-old Danville man was taken into custody without incident and is being held in the Danville City Jail under no bond. His pickup truck was found a day earlier.
Moore is charged with this week's shooting in the parking lot of the Dollar General Store on Rt. 58 East.
Danville Police responded and found a 29-year-old man suffering from a gunshot wound. He was transported to the emergency room and was last listed in serious condition at SOVAH Health Danville.
Police say the two men know each other. The investigation is "active and ongoing."