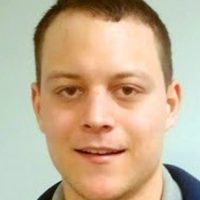 (Lee County, Va.) — The deaths of a Big Stone Gap police officer and his cousin are being investigated as a murder-suicide.
Virginia State Police say 21-year-old Bailey Smith and his cousin 26-year-old Emeri Connery were shot from within the vehicle their bodies were found in early Sunday morning. There is no evidence indicating another vehicle or individual was involved in the incident.
Investigators found their bodies inside a 2015 GMC pickup truck along Highway 23 in Lee County. The truck had run off the left side of the road and into the median. Both had gunshot wounds. Police say they located a gun inside the vehicle. They have not said who pulled the trigger.
Smith was a police officer for the Big Stone Gap Police Department.
Their bodies have been taken to Roanoke for autopsies.