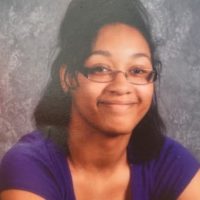 (Danville, VA) – The Danville Police Department announced yesterday via Twitter that Alysha Taylor has been found safe.
(Original Post) – A senior at Averett University has been missing since Saturday.  School officials and authorities are asking for the public's help in searching for Alysha Taylor.  She is believed to be in the Danville Area.
Averett University Dean of Students, Dr. Lesley Villarose said in regards to Taylor's situation, "I know so many of us have been very concerned, and we are continually praying for her.  These situations are difficult for all, and can be stressful for those close to Alysha."
Authorities ask if you know where Alysha is, contact Sgt. Lee with Chesterfield County Police at 804-706-2648, or Corp. Morris with Danville Police at 799-6508.