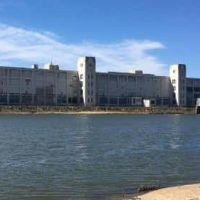 (Danville, VA) – A new grant will help Danville officials get some historic sites ready for new potential buyers.  The Environmental Protection Agency just gave the city $300,000 to conduct a study on potentially hazardous sites around the city including the White Mill, a site in Schoolfield, along with other non-developed areas.
For new property developers coming into the area this study will help clear up some questions that may stall redevelopment talks.  According to City Manager Ken Larking this is a positive move for Danville.
"You want to see a community that has some existing use that no longer is in place and often times it looks blighted," he said. "If you can reuse that property, that actually helps with the overall health of our community. So this is a positive thing for Danville."
The study could be underway in just a few weeks.