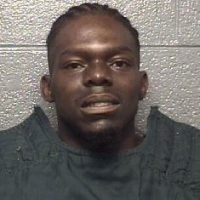 (Danville, VA) – Danville Police arrested 29-year-old Rakim Knight in connection with the shooting that took place last Friday on Parker Road.  Kymon Haley 21, of Milton NC was found with a gunshot wound when authorities arrived and died a short time later after being transported to the hospital.
Authorities say there was an ongoing dispute between the two men that eventually escalated to the shooting.
Knight is facing charges that include willfully discharging a firearm in public places resulting in bodily injury and use or display of a firearm in the commission of a felony.  He is being held in the Danville City jail without bond.