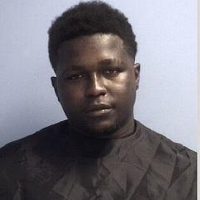 EDEN, N.C. – A 19-year-old man Eden man is charged with murder in the shooting of a man early Sunday.
Eden Police were called to the 600 block of Anderson Street in reference to a shooting.
Officers arrived shortly after 12:30 a.m. and found 60-year-old Michael Anthony Broadnax had been struck multiple times by gunfire. Broadnax, who lived at the Anderson Street address, was taken to UNC Rockingham by ambulance, where he died a short time later.
After an investigation, detectives charged Kalai Jaquan Maxwell with one count of first-degree murder.
Maxwell was arrested without incident and is being held in the Rockingham County Jail without bond. His first appearance in Wentworth District Court is scheduled for September 3.