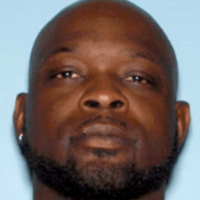 ROCKINGHAM COUNTY, N.C. – An Eden man is in custody, charged with felony child abuse in an incident that left a 3-year-old boy with serious injuries.
36-year-old Terrance Devon Veal had been sought since August 1, when investigators found the toddler severely injured after responding to a 911 call about a domestic disturbance in the 600 block of Park Avenue in Eden. Veal fled the area on foot.
He was arrested Sunday and charged with one count each of felony child abuse, assault with a deadly weapon inflicting serious injury, and assault on a female.
Veal is being held under a $50,000 secured bond and is scheduled to appear in Rockingham County District Court on Thursday.