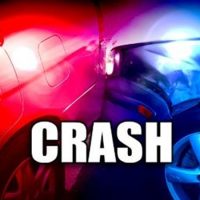 FRANKLIN COUNTY, Va. – An 86-year-old woman died Tuesday in a two-car crash in Franklin County.
Virginia State Police say a passenger in one of the vehicles, Jean Young Mattox of Rocky Mount, was transported to Carilion Roanoke Memorial where she died. The accident happened around 1 p.m. on Route 220, at the intersection of Route 615 in Franklin County.
A Ford Taurus traveling south on Route 220 failed to yield the right of way while making a left turn onto Route 615. The Taurus was struck by a Buick Regal, which was headed north on Route 220.
Irene Shively of Rocky Mount was driving the Taurus and was injured. Mattox was a passenger in the car and died from her injuries.
69-year-old Oliver Steiner, also of Rocky Mount, was driving the Buick. He was taken to the hospital for his injuries.
Virginia State Police are continuing their investigation.