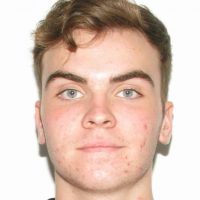 CHATHAM, Va. – A judge has ordered a competency hearing for the 18-year-old charged with murdering three family members in their Keeling home last month.
Matthew Bernard made his first court appearance Thursday after two previous delays. He was arraigned for the August 27 shooting deaths of his mother, sister and 14-month old nephew.
At the request of his court-appointed attorney, the judge approved an order for a competency and sanity evaluation. The court stipulated that the evaluations be conducted on an inpatient basis by qualified staff at a hospital chosen by the Commissioner of the Department of Behavioral Health and Developmental Services, where he is now in custody.
Bernard faces three counts of first-degree murder and is also charged with three counts of use of a firearm in the commission of a felony.
His preliminary hearing is scheduled for November 6.