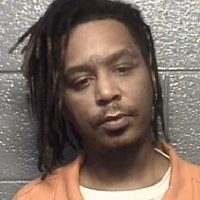 DANVILLE, Va. – Two people have been arrested and a third is being sought following a violent home invasion in Danville Sunday morning.
Police responded to a home in the 700 block of Green Street just before 9 a.m. A 47-year-old man told investigators he answered a knock at his door after recognizing a woman's voice. Three people forced their way inside, one armed with a handgun. The man was assaulted and robbed before the trio fled on foot. The victim was treated for minor injuries and released.
The suspects are identified as 31-year-old Kimberly Ann Park, 55-year-old Charles Edward Pyles, and 34-year-old Kevin Anteaus James. All three charged with robbery, breaking and entering with intent to commit a felony, and malicious wounding.
Park and Pyles have been arrested and are being held in the Danville City Jail under no bond.
Police are still looking for Kevin James. Anyone with information is asked to call Danville Crime Stoppers at 793-0000.