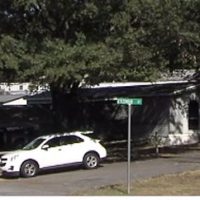 HENRY COUNTY, Va. – The Henry County Sheriff's Office is investigating after a 57-year-old woman was found dead Wednesday.
The Martinsville-Henry County 911 Center received a 911 call around 5 a.m. and found a woman dead inside a home on Staples Avenue in Ridgeway. She has been identified as Catherine Evans McDaniel, who lived at the address.
Investigators say there were no signs of forced entry at the home and no signs of a struggle; however, they are treating the death as a homicide, pending autopsy results.
A local medical examiner responded to assist with the investigation. The cause and manner of death are unknown at this time and an autopsy is scheduled for Thursday at the Office of the Chief Medical Examiner.
Anyone with information about the death is asked to contact the Henry County Sheriff's Office at (276) 638-8751.