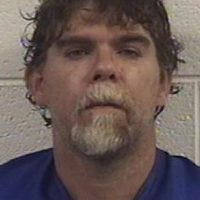 ROCKINGHAM COUNTY, N.C. – A Ruffin man is being sought by Rockingham County investigators in connection with an assault and abduction. 43-year-old Terry Gray Overby, of 285 Kennon Road in Ruffin, is wanted on outstanding warrants involving a domestic assault. He is charged with felony assault and second-degree kidnapping, according to the Rockingham County Sheriff's Office. The incidents occurred between February 13 and February 14.
The Rockingham County Sheriff's Office asks anyone with information on Overby's whereabouts to call 911 or Rockingham County Crime Stoppers at 336-349-9683.
Meanwhile, a Rockingham County man has been accused of a first-degree forcible sex offense against a Winston-Salem woman and communicating threats against her. 61-year-old Booker Thomas James Jr., of Madison, was arrested Sunday by Winston-Salem Police and charged with engaging in a sex offense with the woman by force and against her will.