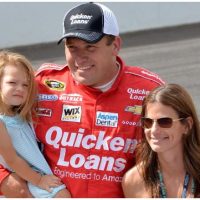 DAYTONA BEACH, Fla. – NASCAR driver Ryan Newman, who was hospitalized after a horrific crash on Monday during the final lap of the Daytona 500, is continuing to be treated for injuries at a Daytona Beach hospital.
Tuesday afternoon Roush Fenway Racing released a statement about Newman's condition saying that he is "awake and speaking with family and doctors."
"Ryan and his family have expressed their appreciation for the concern and heartfelt messages from across the country. They are grateful for the unwavering support of the NASCAR community and beyond," the statement said.