American Spiritual Ensemble
January 30 @ 7:30 pm

-

10:00 pm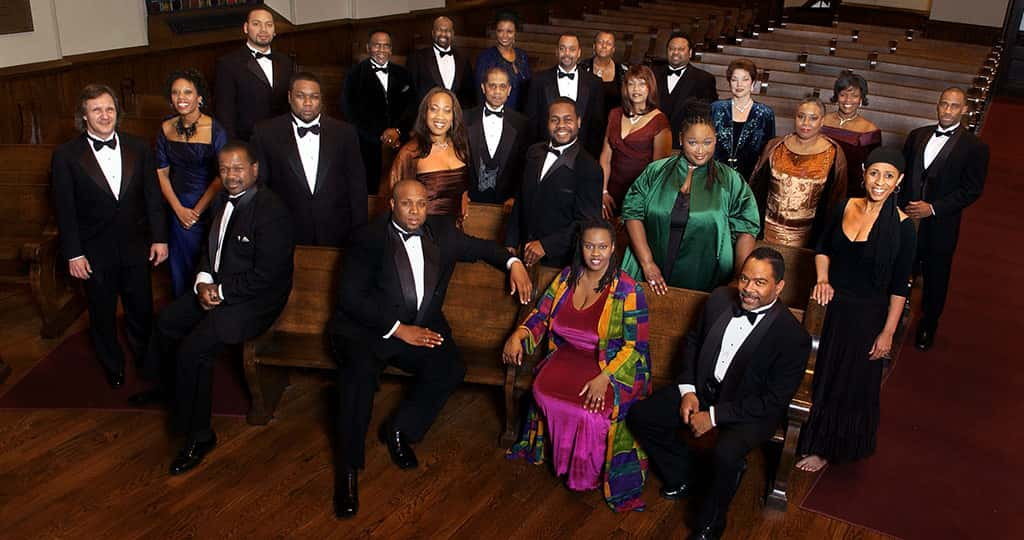 American Spiritual Ensemble
DATE: Thursday, January 30, 2020
TIME: 7:30 pm
LOCATION: Moffett Memorial Baptist Church
TICKET PRICE: Adult: $25, Student: $10
Prepare yourself for a divine experience as the voices of the critically-acclaimed American Spiritual Ensemble soar above and through you. Since its inception in 1995, the Ensemble led by Dr. Everett McCorvey has riveted audiences throughout the US, Europe and South America with its rich repertoire of spirituals, jazz and Broadway tunes, all highlighting the Black experience. Brimming with emotion and powerful vocals, the American Spiritual Ensemble will echo in your heart long after the performance is over.
"…such sumptuous power, energy and commitment that one is hard put to find words worthy of the effect they make on an audience."
–Sarasota Herald Tribune
Click HERE to purchase tickets!