Community Holiday Light Show
December 8, 2018 @ 6:00 pm

-

December 25, 2018 @ 10:00 pm
Event Navigation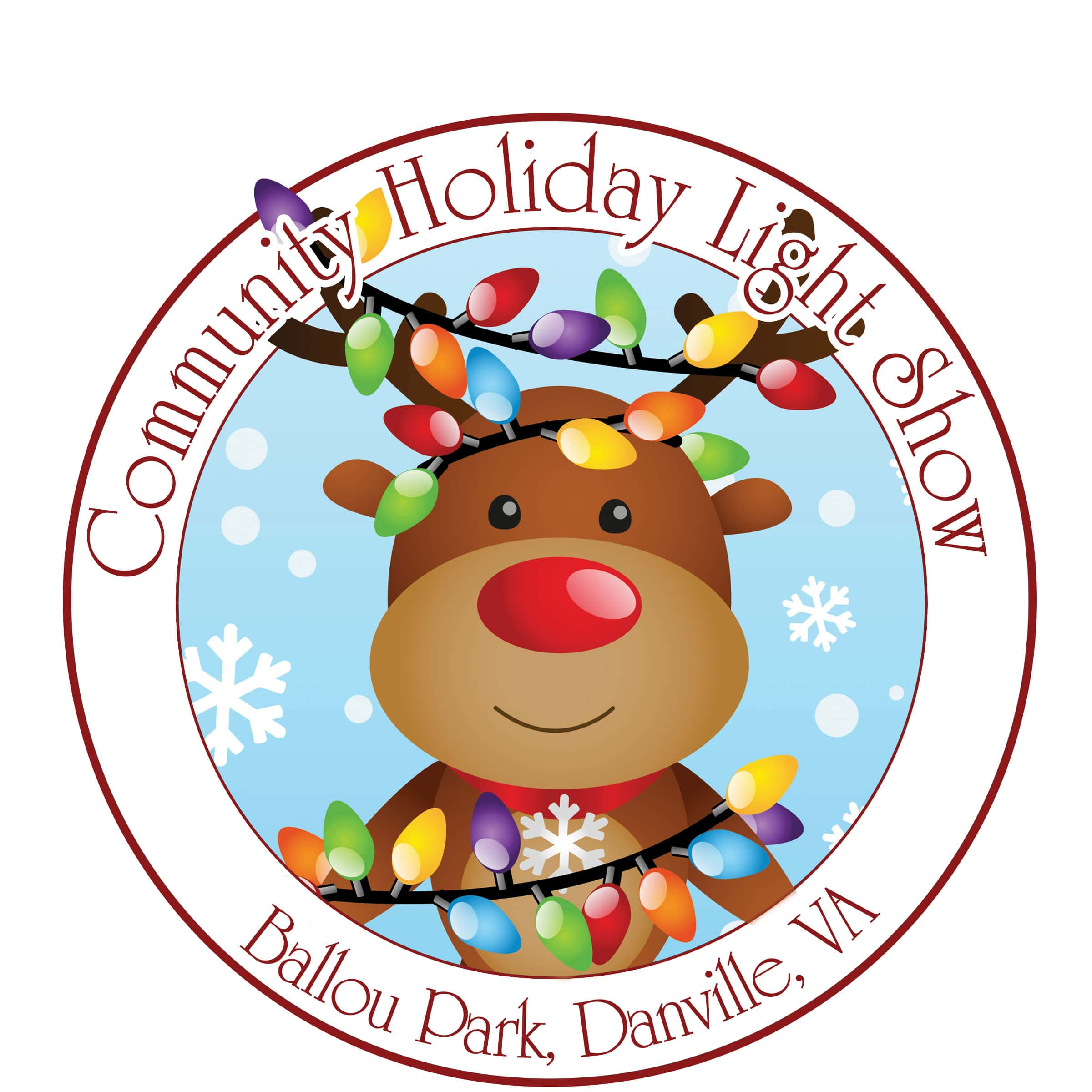 2018 Community Holiday Light Show
December 8 – 25, 2018 (Closed December 24)
Sunday – Thursday 6 pm – 9 pm
Friday – Saturday 6 pm – 10 pm
$7/vehicle; $15/mini buses and 15-passenger vans
Discount Nights
On Monday December 10 and 17, and Tuesday, December 11 and 18, admission to the Community Holiday Light Show will be discounted. Prices will be $5/vehicle and $10/mini buses and 15 passenger vans.
Various organizations and businesses based in the Danville and surrounding areas decorate a spot in the Community Holiday Light Show to raise money for a non-profit of their choice. Below is a list of the displays that will be in the Light Show this year:
Site 1: Riverside Pawn decorating for Big Brothers Big Sisters of Danville Area
Site 2: Riverview Rotary decorating for Riverview Rotary
Site 3: American Legion Memorial Post #325 decorating for American Legion Memorial Post #325
Site 4: Boy Scouts of America – Dan River District decorating for Boy Scouts of America
Site 5: Central Boulevard Church of God Youth (Momentum Youth Ministry) decorating for Central Boulevard Youth Department
Site 6: Stonewall Therapeutic Recreation Center decorating for Danville Area Non-Profits
Site 7: St. Luke's UMC Backpack Ministry decorating for St. Luke's UMC Backpack Ministry
Site 8: Ballad Brewing decorating for Boys and Girls Club of Danville
Site 11: URW Community Federal Credit Union decorating for Children's Miracle Network
Site 12: Da Spot decorating for Da Spot
Site 13: Fraternal Order of Eagles Piedmont Aerie 4420 decorating for Fraternal Order of Eagles Piedmont Aerie 4420
Site 14: Averett University Athletics decorating for Averett Athletics
Site 15: Team Pansies – American Cancer Society decorating for American Cancer Society
Site 16: Diamond Fever Organization decorating for Diamond Fever
Site 17: G.W.H.S Marching Band decorating for G.W.H.S Marching Eagles
Site 18: Riverbend Volunteer Fire Department decorating for Riverbend Volunteer Fire Department
Site 19: Danville First Responders decorating for Community Engagement
Site 20: Goodyear – Danville decorating for United Way of Danville
Site 21: Old Dutch – West Main decorating for St. Jude Children's Hospital
Site 22: Center for Pediatric Therapies decorating for Danville Science Center
Site 23: Trophy and Sign Center decorating for God's Pit Crew
Site 24: Danville Register and Bee decorating for God's Storehouse
Support the Volunteers
A portion of the proceeds will be donated to the working volunteer group. Below are the volunteer groups that are working each night:
December 8 – Riverview Rotary
December 9 – Brosville UMC
December 10 – Goodyear for United Way
December 11 – Danville – South Central Out of the Darkness Walk
December 12 – Riverbend Volunteer Fire Department
December 13 – G. W. High School Band Boosters
December 14 – Sylvia's Warriors
December 15 – Tunstall Robotics Booster Club
December 16 – Tunstall Middle School Climate Committee
December 17 – Momentum Youth at Central Blvd Church of God
December 18 – Active Volleyball
December 19 – Danville Shag Club
December 20 – Dan River High School Interact Club
December 21 – Team Pansies
December 22 – Diamond Fever Organization
December 23 – St. Lukes UMC
December 24 – NO SHOW
December 25 – Danville – South Central Out of the Darkness Walk
Children's Village (open nightly until 9 p.m. through Dec. 23)
Free photos with Santa, holiday crafts and hot chocolate.
If you would like to volunteer inside Children's Village, email aherrtn@danvilleva.gov. All volunteers are subject to a background check. Thank you to these groups for helping out inside Children's Village: Council on Aging, Junior Wednesday Club, Retired Teachers Association, Spurrier Orthodontics, Danville Police Department, and Trophy and Sign Center.
Give Back to the Community
As always, displays will be judged by the visitors to the park. Participating displays will be competing on behalf of a non-profit organization. A monetary donation on behalf of the winning display will be made based on people's choice ballots.