RASAP Opioid Summit Event
July 22 @ 8:30 am

-

4:00 pm
Event Navigation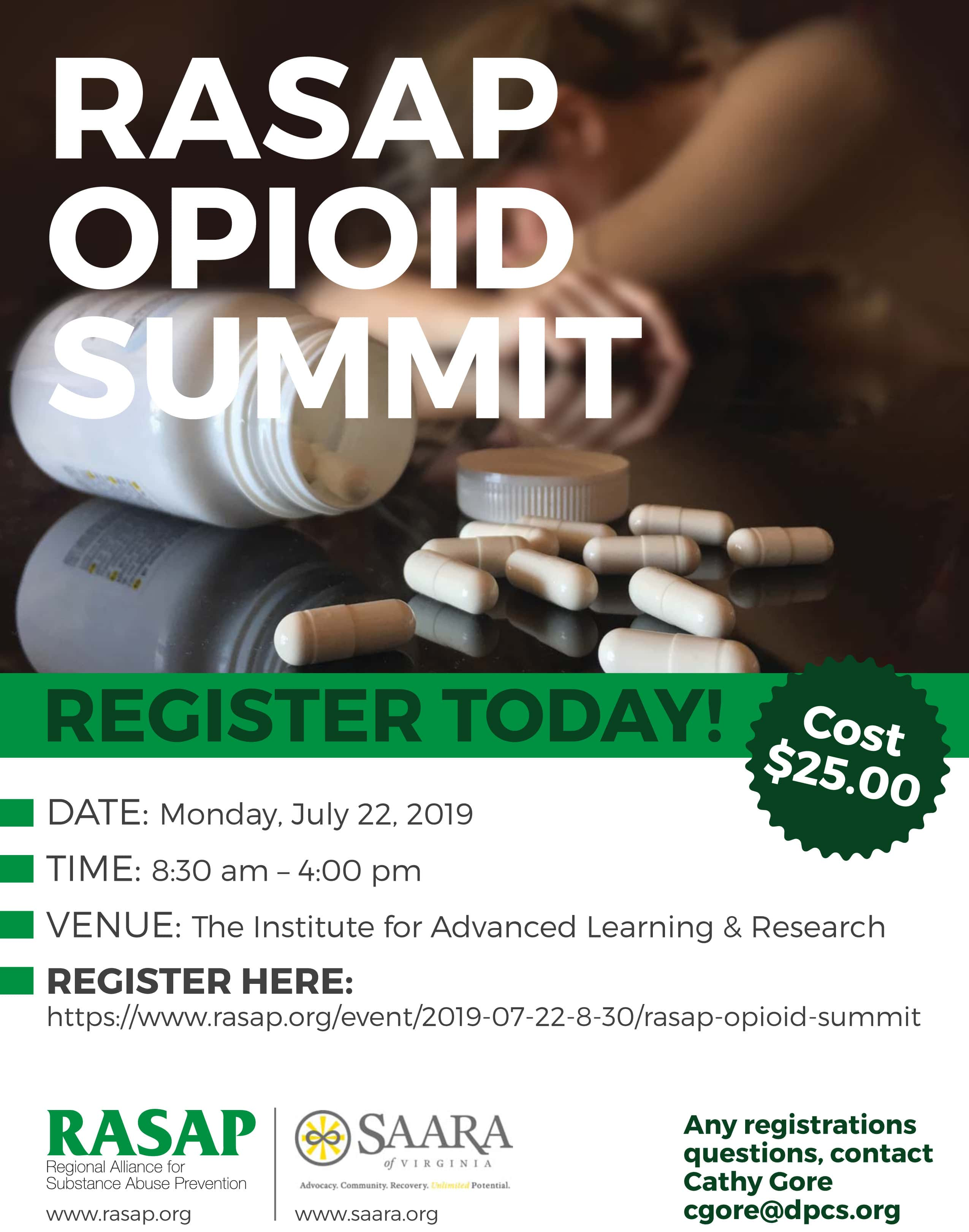 RASAP Opioid Summit
July 22, 2019, 8:30 am – 4:00  pm
Institute for Advanced Learning and Research
150 Slayton Avenue, Danville, VA
Danville, VA:   The Regional Alliance for Substance Abuse Prevention's (RASAP) Opioid Summit will be held Monday, July 22, 2019 from 8:30 am – 4 pm at the Institute for Advanced Learning and Research.  Attendance for the RASAP Opioid Summit include local educators, prevention providers, human service professionals, coalition members, law enforcement, probation officers, school administration, treatment counselors, and parents. 
Registration is opened to the public and the cost is $25.
RASAP Opioid Summit Event Registration link below.
 https://www.rasap.org/event/2019-07-22-8-30/rasap-opioid-summit