Hutch In The Morning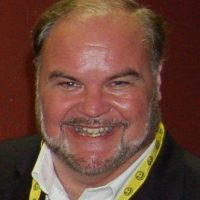 Wake up weekday mornings with Hutch!
Find out about the latest trends (like those horrible male rompers), what's going on in Hollywood and the music scene.
Get award-winning news updates throughout your morning routine from Jack Garrett.
When he's not behind the mic, you'll find Hutch working behind the camera with his Virginia Multimedia production company.  He's also a licensed pilot who enjoys quiet evenings in his cabin with his cats.
If you would enjoy seeing Danville from the air, let's "go flying" !
Morning Interviews: Hutch talks to Danville people who are authors, teachers, actors, Hollywood producers, interesting fundraisers and everyone else who makes life interesting here.
Podcasts
(Danville, Va.) — Several inches of wet, slushy snow fell in Danville Monday, sticking to trees but not to the streets. Danville remains under a winter weather advisory Monday night. The heaviest snow tapered off around 4