Hutch in the Morning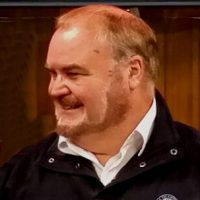 Wake up weekday mornings with Hutch!  You will get the info you need to get your day going in a good mood along with  award-winning news updates throughout your morning routine from Jack Garrett.
When he's not behind the mic, you'll find Hutch working behind the camera with his Virginia Multimedia production company, as well as serving with the Salvation Army and Big Brothers/Big Sisters, and doing narration solos with the Danville Symphony Orchestra.    He loves flying and sharing the view through videos!
Morning Interviews:
Hutch talks to Danville people who are authors, teachers, actors, Hollywood producers, interesting fundraisers and everyone else who makes life interesting here.