Josh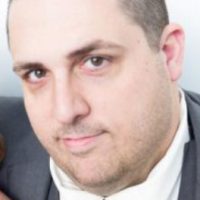 Hey guys!
Josh here, your friendly neighborhood workhorse! You'd think being the General Manager of a Industrial Supplier would be time consuming enough. Apparently not!
Working at the station allows me to unwind while still keeping the party rolling! I'm having an absolute blast and look forward to coming in every chance I get to slide behind the mic.
Never thought I'd have this opportunity but now that I'm here you'll have to drag me out fightin' the whole way!
I'm an avid sports fan mostly consumed in the NFL. I'm a diehard Baltimore Ravens fan but thanks to Fantasy Football I have even more reason to be a fan! I'm also a big UNC fan! And it's not just basketball as most fans are; bring on the pigskin and baseball too! Any excuse to put on the blue and white (proper shades of course).
I'll make sure the party is hopping anytime I'm there and you never know when thats gonna be so you gotta keep us tuned in! LET'S ROLL!!