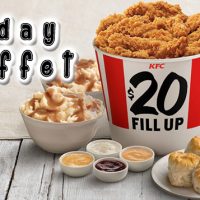 Weekdays at 12, KFC helps us CRANK UP the music with the KFC Midday Buffet!
If you're a WBTM Listener Club Member, you can register once per day for a chance to win a $20 Fill Up!
Fridays, we'll randomly draw and contact a winner – perfect way to kick off your weekend!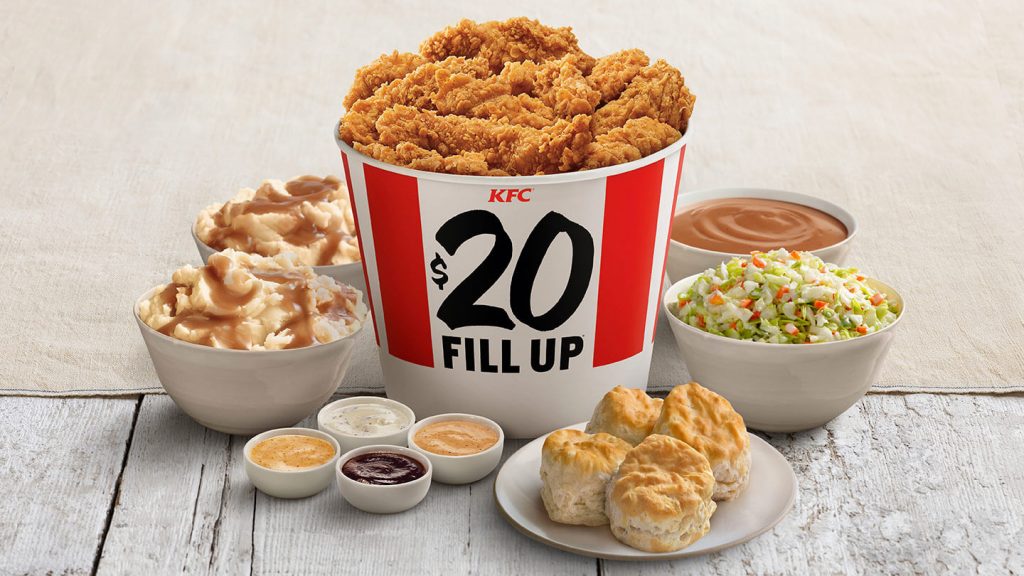 Everybody loves somebody with chicken tenders! This newly available $20 Fill Up™ from KFC® features 12 Extra Crispy™ tenders, 2 large mashed potatoes and gravy, a large cole slaw, and 4 biscuits! It's your time to shine!