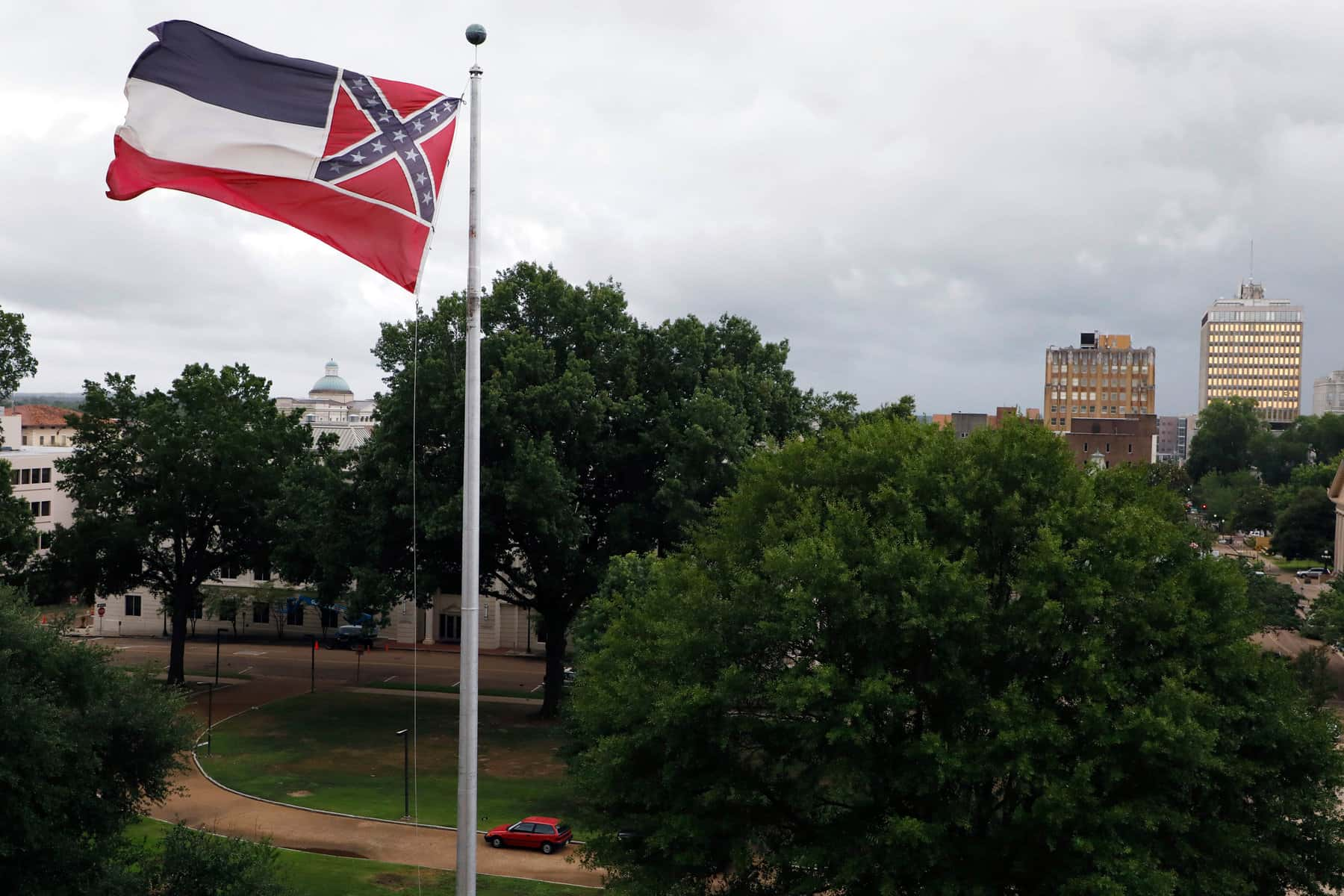 BIRMINGHAM, Ala. (AP) – The Confederate battle flag is losing its place of official prominence in the South 155 years after the end of the Civil War.
Mississippi's Republican governor on Tuesday signed legislation to remove the Confederate emblem from the state flag.
Gov. Tate Reeves signed the historic bill that takes the 126-year-old state flag out of law, immediately removing official status for the banner that has been a source of division for generations.
"This is not a political moment to me but a solemn occasion to lead our Mississippi family to come together, to be reconciled, and to move on," Reeves said. "We are a resilient people defined by our hospitality. We are a people of great faith. Now, more than ever, we must lean on that faith, put our divisions behind us, and unite for a greater good."
Mississippi has faced increasing pressure to change its flag since protests against racial injustice have focused attention on Confederate symbols in recent weeks.
Other states took action previously.
NASCAR, meanwhile, has banned the rebel banner from its car races.
The flag with the familiar X design is still visible along Southern highways and in some stores. It's far from being banished in the region. But even flag supporters are surprised by the speed with which change is taking place amid a national debate over racial inequality.