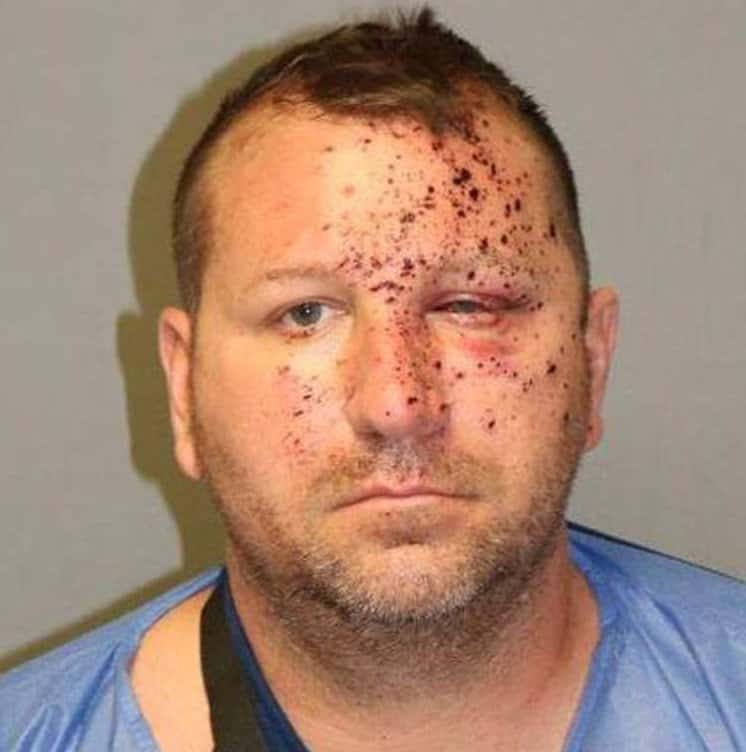 WYTHE COUNTY, Va. – A former Daytona Beach, Florida police officer fired for trying to kill himself and threatening to shoot Volusia County deputies in 2010 due to marriage problems was shot shot multiple times after opening fire on sheriff's deputies in Virginia.
Ricky Delk, a former Daytona Beach police officer, was involved in a domestic dispute with his wife, Kristina Delk, and his mother, Vickie Jean Hoblic, at 586 Whippoorwill Road in Whyte County, Virginia, around 9:45 p.m. Tuesday.
When Whyte County sheriff's deputies responded to a 9-1-1 call, Delk brandished a semi-automatic pistol and fired a shot in the house in the presence of his 3-year-old daughter, his wife and mother.
While deputies were inside the home, Delk maneuvered behind them and fired several rounds from an AR-15, hitting Chief Deputy Charles Foster and Deputy Chris Coleman. Officers returned gunfire, striking Delk.
Both of the deputies and Delk have since been released from the hospital.
Delk is charged with charged with eight counts of attempted capital murder, eight counts of using a firearm in the commission of a felony, and one count of discharging a firearm in an occupied dwelling.