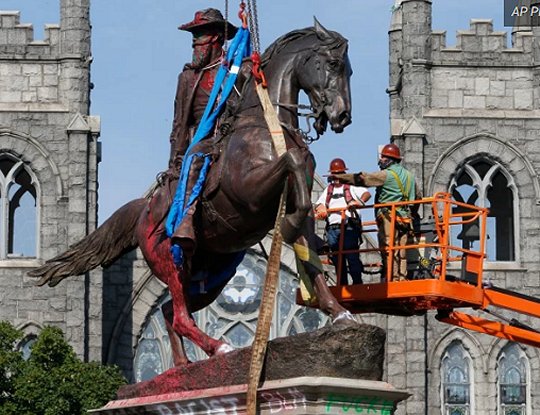 RICHMOND, Va. – Virginia has removed 40 Confederate monuments since the death of George Floyd in Minneapolis, more than any others state in the country.
Across the nation, 102 statues have been taken down, according to statistics compiled by the Southern Poverty Law Center,
Virginia is followed by North Carolina, which has relocated 18 Confederate statues.
The organization reports that June and July each saw 38 monuments removed, with 13 in August, 12 in September and one so far in October.
The group tracks symbols that celebrate the Confederacy on public land, meaning symbols in graveyards, battlefields, and on private property.