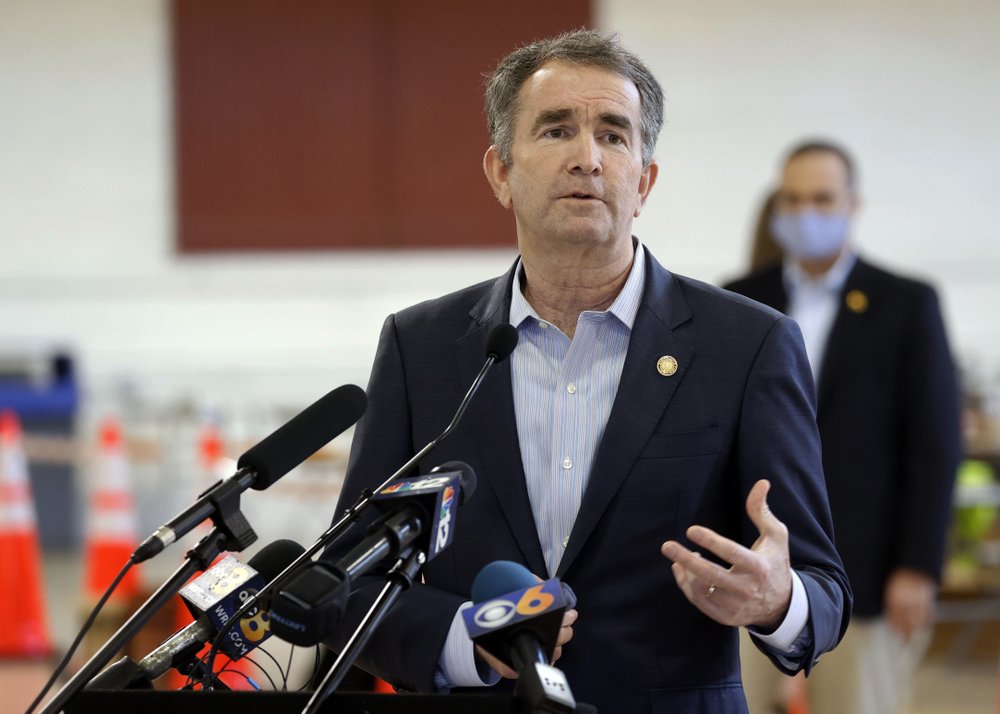 RICHMOND, Va. – Virginia Gov. Ralph Northam is urging patience as the state grapples with the cornonavirus vaccine rollout and limited quantities. Northam said vaccinating all Virginians remains a top priority but cautioned that the process will take several months  and asked residents who are not vulnerable to be patient.
His comments were echoed by Dr. Danny Avula, who said the state "does not have the supplies we need." Avula is director of the Richmond and Henrico County health districts, who was appointed by Northam in early January to lead the state's vaccine effort.
To date, Virginia Department of Health date show that the state has received about 959,000 doses of vaccines and administered just under 400,000. In addition, local health districts have complained that they are not receiving as many does as they need to vaccinate people in the high-risk categories – those age 65 and older or younger residents with serious health conditions.
Gov. Northam also praised President Joe Biden for authorizing use of the Defense Production Act to increase vaccine supply.