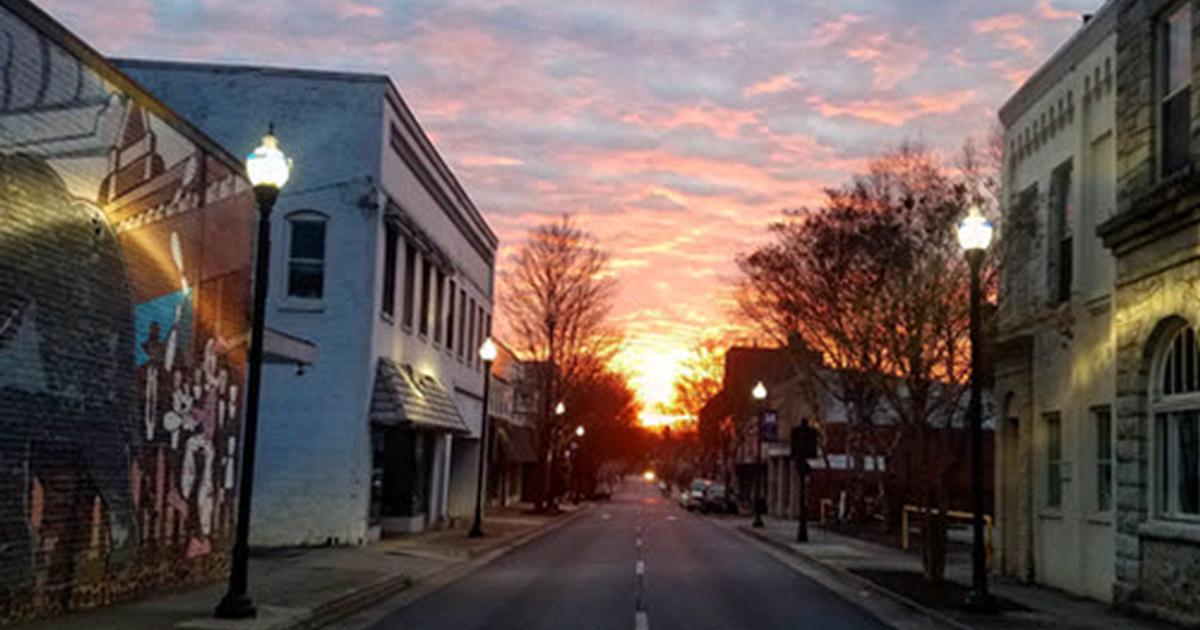 The Virginia Department of Historic Resources has added nine historic sites to the Virginia Landmarks Register, including the Martinsville Historic District. A release from the department explains why the Martinsville Historic District was added:
The Martinsville Historic District in the City of Martinsville originally was listed in 1998 and a comprehensive update to the nomination has just been approved. Largely composed of two- and three-story masonry commercial buildings constructed from the early to mid-twentieth century, the district features several anchoring institutional buildings, including a courthouse, churches, a post office, industrial buildings and warehouses, and bank buildings. The district is largely laid out in an irregular grid-like pattern, and is lined with concrete city sidewalks, street trees, and limited vegetation. At the time of the original listing, several historic commercial buildings were constructed a short time after the district's original period of significance or had been altered with façade improvements. Over the past quarter-century, these buildings, and in many cases their alterations, have become significant in their own right. The updated nomination discusses the historic trends and significant events of the mid-twentieth century to place these resources into the district's larger context. A separate nomination to increase the district's boundaries in several areas also has been approved to incorporate more of the city's mid-twentieth century resources.
The other sites added by the department were located in Petersburg, Staunton, Virginia Beach, Nelson County, New Kent County, and Fauquier County.