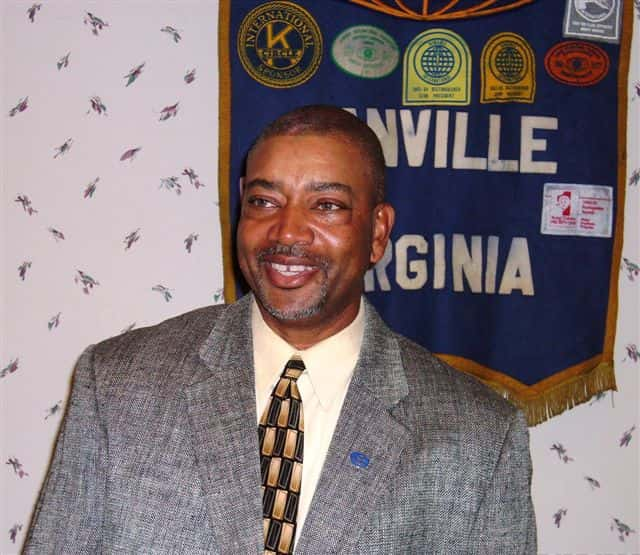 Mr. Garry Pritchett, Native of Danville/Pittsylvania County
Dan River High Class of 1977
Averett University Class of 1981
Lettered in four sports for multiple years in High school: Basketball, Football, Baseball and Track & Field
He assisted to establish a running club at Averett which lead to the establishment of a track team in 1978.
Dan River Most Valuable Player" award recipient in basketball 1977
Two time MVP in Track and Field, 1975 and 1976 at DRHS
Named DRHS Most Outstanding Male Athlete" in 1977
Garry qualified for the VA State Track and Field Championship for two years and as a junior, he won the 1976 VA State Long Jump Championship.
He was inducted into the Dan River HS Athletic Hall of Fame in 2019.
Garry attended Averett University where he was a standout athlete, and member of the student government. He was a 3 year resident advisor and active in multiple campus organizations. He was student leader and was inducted into the Averett Athletic Hall of Fame for Basketball, Track & Field and service to the university. He remains active with Averett and is always willing to volunteer when asked to support.
Garry has been very active in the local community. He has worked in human services with youth and families for over 30 years. He has worked with The First Tee of Danville for 14 years and served as the director for 8 years. He was also inducted into the Danville Bowling Association Hall of Fame for his bowling success along with his 15 years of service as a Junior Bowling Coach and Board Member for the Danville Bowling Association.
Garry continues to be active in the Danville community. He is currently with Danville-Pittsylvania Community Services as a Prevention Program Manager working with youth, facilitating parenting programs in the community and in the local corrections facilities and directing a program for pregnant moms and new moms with children birth to 5. He is also active with RASAP the Regional Alliance for Substance Abuse Prevention.
When time has allowed, Garry has volunteered with Big Brothers/Big Sisters, God's Store House and the United Way. He is active with his church Bible Way and has been active with supporting events that serve youth and adults in the community through public housing, Boys & Girls Club and Parks and Recreation.
Featured Hero: Gary Pritchett
Discussing Danville w/Josh