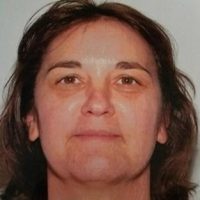 (Halifax County, Va.) – The State Medical Examiner has positively identified human remains found in a wooded area of Halifax County as Emma Layne, a woman who was missing for nearly five months.
Layne was last seen June 20 at her business, Cody Store, which is located on Stage Coach Road in Nathalie. Several searches of the area turned up no trace of the missing woman.
On November 22nd, hunters found human remains in a heavily-wooded area off Sandy Ridge Road in Nathalie, not far from Layne's home. The remains were taken to the Office of the Medical Examiner for an autopsy, examination and positive identification.
The Halifax County Sheriff's Office confirmed Thursday that the remains are Layne's.
Investigators are treating her death as a homicide.