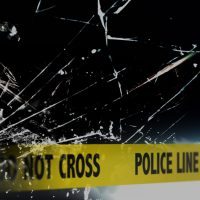 (Henry County, Va.) – Virginia State Police say one person died in a two-car collision in Henry County Monday.
According to State Police, a Toyota pickup, and an SUV collided head-on on Figsboro Road just after 5:30 Monday afternoon. One person was killed and another was airlifted to the hospital. The road was blocked temporarily as police and rescue workers responded to the accident.
The crash remains under investigation.