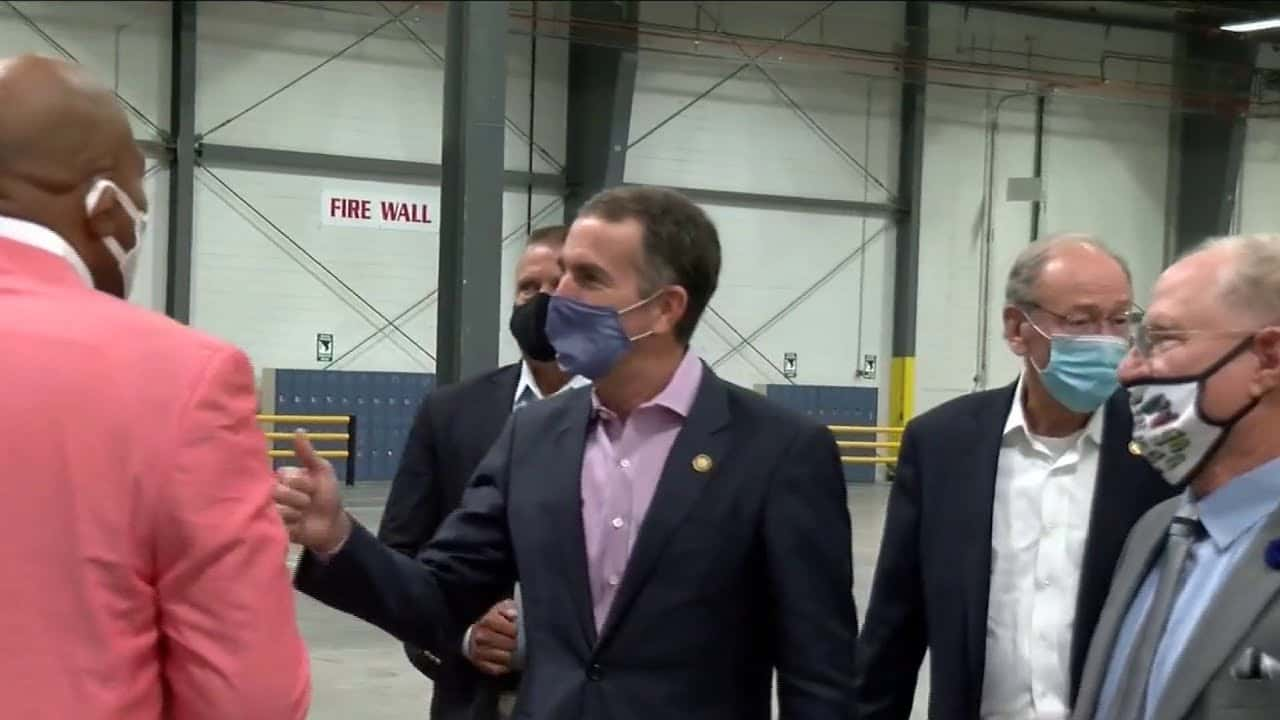 (Danville, VA) – During a three stop visit to Southside Governor Ralph Northam announced expansion of broadband services across the region.  The first stop was at the new Morgan Olson facility in the former IKEA plant to tour the now operational facility.  In just six months the facility has been converted from a furniture manufacturing plant to a step truck production facility which employs nearly 300 since the facility opened in March.  The company hopes to add 500 more jobs by the end of 2021.
The Governor then moved on to the Pittsylvania/Danville Health District Headquarters Office to see telehealth professionals at work.   The director of the Pittsylvania/Danville Health District, Dr. Scott Spillman said telehealth has been very helpful.  "We're doing it primarily in our nursing area, WIC — Women, Infants and Children. We're doing it with our regular public health nurses for anything on our established patients."
Finally, Governor Northam ended his tour in South Boston to announce a $700,000 grant in partnership with Mecklenburg Electric Cooperative to bring 55 miles of fiber and broadband internet access to over 700 homes and businesses in the area.  "We have some one-time spending in our budget this year and I'm going to make sure that we put resources into that. It's going to be a public-private relationship and we've got to have the co-op's step up with help from the state," Gov. Northam stated.  While the Governor didn't clearly state the funding for the project was for telehealth programs, its certainly a focal point stating,  "While we want people to wear their masks, we want them to stay at home, keep social distancing, it's important they continue to have access to healthcare.  How better to do that than through telehealth? But when people don't have access to broadband, it makes it difficult."  The expansion project is expected to be completed in the fall of 2021.