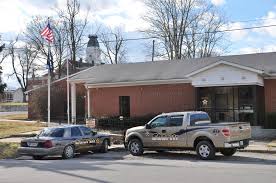 The Henry County Sheriff's Office has updated the investigation of the death of Bradley Steven Hensley. Hensley, 42, of Bassett, entered the Henry County Adult Detention Center on August 2, 2022. Upon entering the ADC, Hensley made the staff aware of his medical history. Based on this information and his extensive pre-existing conditions, Hensley was placed under direct supervision and regularly monitored by the Wellpath medical services staff.
On August 6, 2022 Hensley told deputies he was having difficulty breathing. Deputies immediately summonsed the Wellpath medical staff on duty. At approximately 7:33 am, Henry County Deputies noticed Hensley lying in bed, appearing to be in medical duress.  While interacting with Hensley, he became unconscious and unresponsive. Deputies immediately began life-saving measures, including CPR on Hensley until medical staff arrived. 
An EMS unit with Henry County Public Safety responded to the call and arrived at 7:45 am. Hensley was transported to SOVAH Health Martinsville, where he was pronounced deceased by the medical staff. 
The Office of the Chief Medical Examiner for the Western District of Virginia performed an autopsy and opined the cause of death was "acute fentanyl toxicity with adrenal crisis due to congenital adrenal hyperplasia contributing."
Investigators from the Henry County Sheriff's Office conducted a thorough and comprehensive investigation while staying in regular communication with Henry County Commonwealth's Attorney Andrew Nester. While reviewing video evidence, it was discovered the on-duty nurse employed by Wellpath medical services and responsible for inmate medical care did not perform medical checks as expected and required. Further investigation revealed this same nurse had falsified Hensley's medical records to reflect rounds and vitals checks that were never performed. Although the cause of death involved fentanyl, the investigation revealed this lack of care provided contributed to Hensley's death.
On Monday the evidence was presented to a Henry County Grand Jury.  The Grand Jury subsequently indicted Deborah Sue Damron, 56, for involuntary manslaughter. On Wednesday Damron was arrested by the Kentucky State Police in Pikeville. She is currently held in Pikeville awaiting extradition as the investigation continues.
In addition, this case has been forwarded to the Virginia Board of Local and Regional Jails and is pending final review.