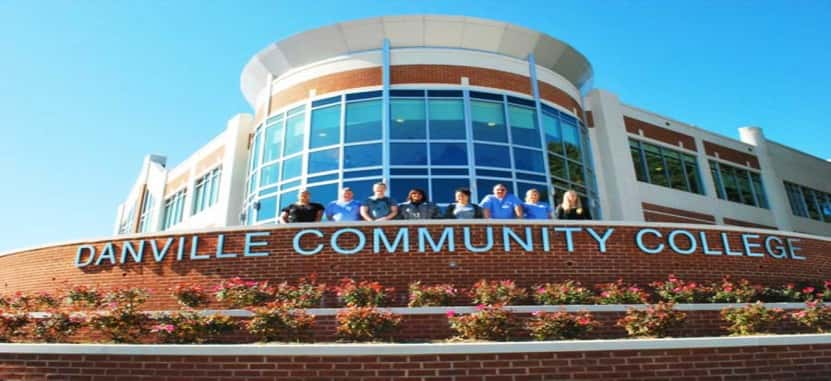 On May 22, the DCC Scholarship Committee convened to award more than $100,000 in DCC Educational Foundation scholarships to students attending Danville Community College in the 2023-2024 academic year.
"With the passing of our priority scholarship application deadline, our committee has completed the exciting work of awarding scholarships to 28 new and returning students, totaling more than $100,000," said Shannon Hair, Vice President of Institutional Advancement and Executive Director of the DCC Educational Foundation.
Although the first round of scholarship awards is complete, there is still additional funding available to be awarded throughout the summer to new and existing students attending DCC in the 2023-2024 academic year.
The Danville Community College Educational Foundation (DCCEF) manages more than 150 named scholarships intended to support new and existing Danville Community College students. These scholarships are made possible by the generosity of many donors who see the value and promise of an education at DCC.
"As we move into the second round of awarding, we encourage every student who plans to attend DCC this fall to complete their FAFSA and their DCCEF Scholarship Application," said Hair.
There are still funds available for students who are looking for additional support in their educational journey. Those who are interested should visit the DCC website, review the application guidelines, and submit their application.
The Danville Community College Educational Foundation, Inc., was established in 1982 as a 501 (C) 3 non-profit organization with zero assets. Today, the DCCEF supports DCC with scholarships, equipment purchases, capital fundraising, infrastructure, and professional development.
"Through the generosity of our donors, the DCCEF is poised to continue expanding its support of DCC going forward," said Hair.
In addition to the half-million dollars in scholarships the DCC Educational Foundation awards annually,  the foundation also provides tools and equipment for programs, such as HVAC, welding, nursing, and dental hygiene.
For more information about the Danville Community College Educational Foundation, or to apply for scholarships at DCC, visit Danville.edu/scholarships.