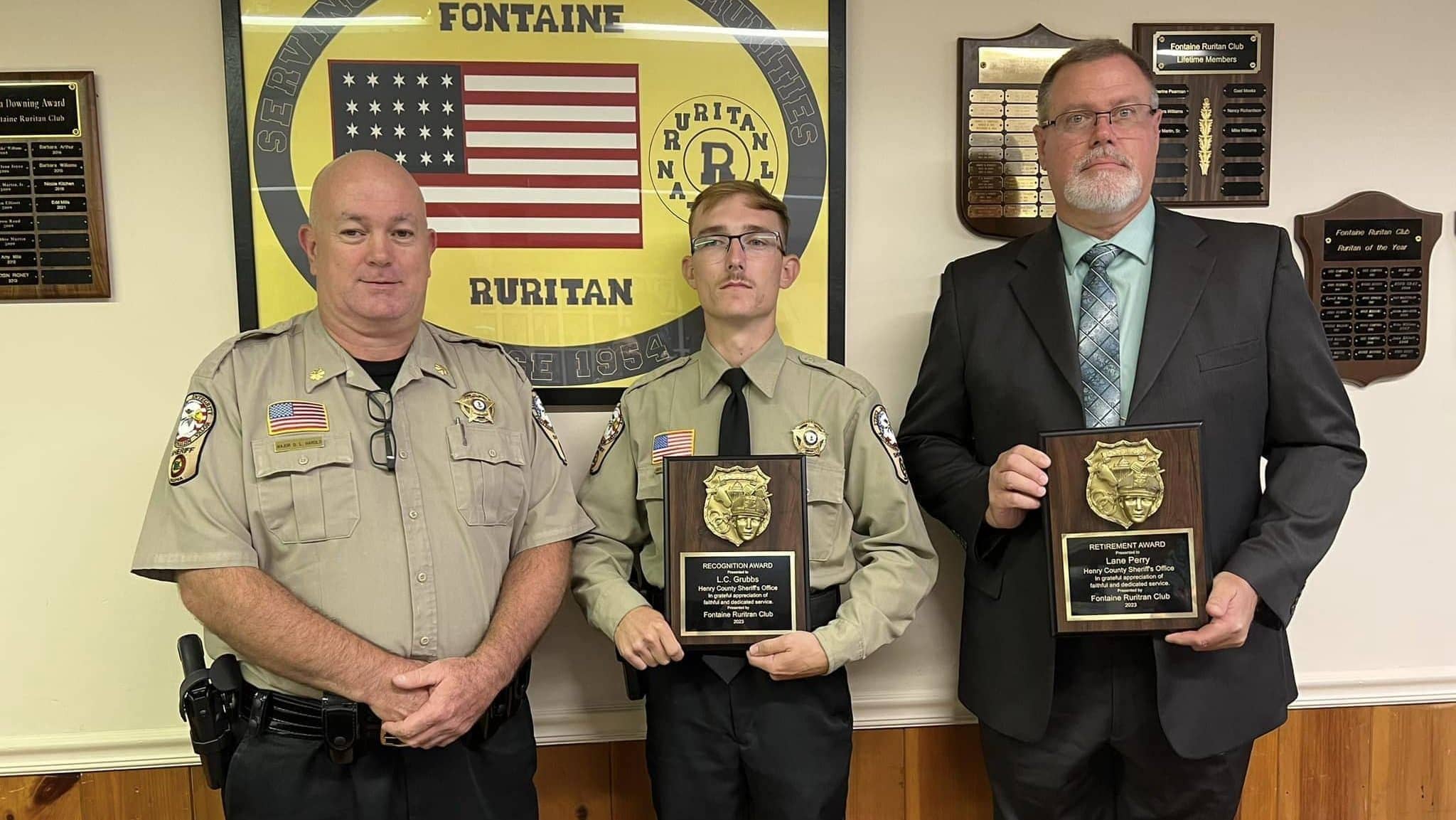 Two members of the Henry County Sheriff's Office were recognized recently. Deputy Logan Grubbs was named the Officer of the Year by the Fontaine Ruritan Club for 2023.
Deputy Grubbs has been with the Henry County Sheriff's Office for three years. Deputy Grubbs is a K9 handler, and has had 61 documented K9 utilizations since April 2023. He has also assisted surrounding jurisdictions upon request. Deputy Grubbs is the top producer in the Patrol Division with 155 criminal warrants served and 282 summons issued.
Former Sheriff Lane Perry received a plaque for his 30 years of service. Perry was recognized for his exceptional dedication and commitment to the Henry County Sheriff's Office. Perry served as Sheriff for 17 years. Throughout his remarkable career, Former Sheriff Perry has exemplified the true spirit of law enforcement, demonstrating unwavering integrity, leadership, and a genuine passion for serving and protecting our community.